AQUAJET PRESSURE CLEAN SERVICES
Here at AQUAJET Pressure Clean we offer a premium exterior pressure washing service. Our competitive rates and friendly and professional approach ensure that your experience will be hassle free with optimum results.
Our services include, pressure cleaning, algae removal and control, rust stain removal, concrete-Brick- render cleaning, roof cleans, dustless blasting, flood recovery clean ups, concrete and tile sealing, non-slip or anti-slip solutions.
We cater for the Domestic/Residential and Commercial/Industrial sectors.
AQUAJET Pressure Clean has a team with years of experience, and the latest equipment on hand to tackle any pressure cleaning job. We can remove unsightly dirt, mould, algae, cobwebs and graffiti from almost any surface to revitalise and enhance your property.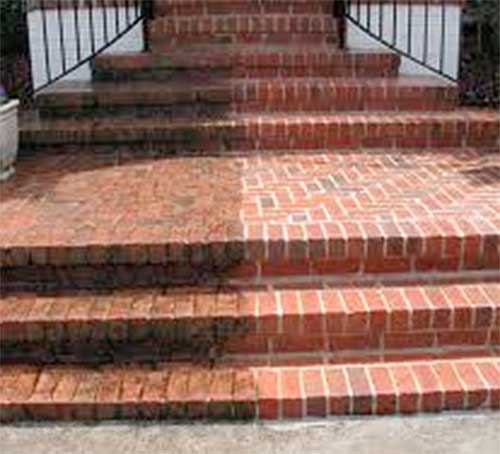 Any type of building… we can clean it from the ground up!
We service Ballina, Lennox Head, Suffolk Park, Byron Bay, Brunswick Heads, Ocean Shores, Mullumbimby, Bangalow, Lismore, Goonellabah, Evans Head, Grafton, Coffs Harbour, Gold Coast, Logan, Brisbane.
Large projects can be tailored to suit your needs and budget.
Emergency Service
Our after hours, weekend and emergency service will ensure you have minimal disruption to your everyday life or hectic business. We are flexible enough to schedule your project to suit you, your customers and your business.
Our Pressure Cleaning Services:
House wash-downs
Retaining walls
Concrete and Tiles
Driveways, Paths and Steps
Decks and Courtyards
Swimming Pools and Surrounding Areas
Concrete and stone cleaning and sealing
Building wash-downs
Hotels/Resorts/Clubs
Factories/Warehouses
Petrol Stations
Schools/Universities
Hospitals/Aged Care Facilities
Shopping Centres
Car Parks
Cool Rooms
Banks
Business Premises
Medical Practices
Day Care Facilities
Factory Floors
Warehouses
Processing Plants
Machinery Clean Up
Contaminated Site Clean Ups
Harmless, non-intrusive, algae mould and lichen removal and management.
Our antifungal treatment is environmentally friendly and responsible it's PH Neutral, Phosphorous free, biodegradable and act's as a disinfectant sanitiser. Importantly it is non- caustic, non- acidic and contains no bleach.
The incredible thing is when we apply this product, it immediately attacks that unsightly moss, mould, lichen, algae and mildew and over a period of time Mother Nature takes over, the weathering process gently takes the decomposing material away bit by bit without scouring the surface it has infested. AQUAJET's anti-fungal treatment is the safest, most effective way of removing moss & mould from absolutely any exterior surface without the requirement to scrub or blast with high pressure cleaners.
Green moss and algae growth will take a couple of weeks to decompose. Black mould will take a good 4-6 months while Lichen growth will take 9-12 months to fully decompose.
Our beautiful climate with its warm to hot temperatures and humidity is unfortunately a breeding ground for algae and mould especially on our buildings, walls, paths, driveways, pool surrounds etc. they are all susceptible to infestation, In addition to leaving stains on masonry and brick work, the expanding and contracting of algae slime upon becoming wet and drying out, can cause superficial damage to a stone surface. If the algae growth is thick, it can even create its own habitat for woody plants which can pose a danger of dislodging brick and stone with their roots. Fortunately AQUAJET has a number of options to remove and MANAGE this problem for you, that's right once we remove the growth we can destroy the algae spores never to return again with reapplication once every 12-18mths so you're building and property will always remain clean and fresh.
AQUAJET specialise in heritage building cleans such as Church's, museums, courthouses, government buildings, Halls, monuments and any historical buildings. Natural stone such as sand stone cannot cope with harsh chemicals or industrial cleaners such as pressure cleaners. bricks, block work and mortar manufactured over a hundred years ago did not have the technology we have today therefore will become brittle, crumbly and extremely porous making it almost impossibly to clean.
AQUAJET'S ANTI-FUNGAL TREATMENT IS THE ONLY ANSWER TO REJUVINATING THESE BUILDINGS AND BRINGING THEM BACK TO THEIR FORMER GLORY, SAFELY, EFFECTIVELY AND RESPONSIBLY.
After the devastation of either a flood or fire damaging or destroying a property we can provide a clean-up service to help restore the areas back to its former glory.
In the case of flood recovery, once the areas are cleaned free of the contaminated flood water residue we sanitise the complete area making it feel, look and smell fresh and new again.
AQUAJET Pressure Clean has a management system which deals with quality, occupational health & safety and environmental risk management as integral aspects of the way we work.
Our quality management system encompasses all aspects of the project beginning with the quotation/negotiation stage to post implementation review. This system has also been designed to deal effectively with strategies and completion of any project to ensure safety, quality and customer satisfaction.
In regard to workplace health and safety, we assess every project prior to commencement to strategize the work from start to finish, minimising the risk of injury and ensuring the job is completed safely and on time. We monitor compliance and strive for continuous improvement.
Environmental aspects and impacts are also dealt with through the Integrated Management System and as with quality and safety, responsibility for environmental risk has been devolved through our management structure to ensure that all of our people play a key role in mitigating environmental harm.
WHAT OUR CLIENTS HAVE TO SAY
"Your splendid efforts and rapid response under the circumstances are much appreciated, it's because of such good quality work and dedication to BML that I will always remain confident in your abilities to perform quality work at this site. Well done and thank you once again, you are a supplier of choice".
"AQUAJET Pressure Clean do a fantastic job. We've been using their services for about 12 months now and I cannot fault them at all. Their attention to detail and kind nature make them a pleasure to work with. Keep up the great work guys and we'll see you soon!".
"AQUAJET Pressure Clean are our preferred contractors for pressure cleaning all our facilities including buildings, walkways and car parks. They deliver a high quality service and workmanship and are always reliable. They plan and execute their work to minimise disruptions to our business and prove to be responsive to our needs. UPA have no hesitation in recommending AQUAJET Pressure Clean".
"Hi there Stuart, I have had glowing reports from all concerned that the buildings look wonderful. Thank you for your care".